Russell J Cyr
Managing Partner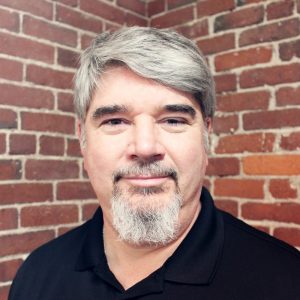 Meeting or exceeding customer expectations has been the hallmark of Russ' career in high technology.  He has always tried to focus his energies on bringing together innovation, cost and schedule to enable his customers to exceed in their quest for deploying innovative solutions for their customers.  
He has over 30 years in semiconductors, wireless and specialized sub-systems for both commercial and defense applications. Russ is in constant search for the best; the best people, the best ideas, the best components, the best partners and ultimately the best product design he and his team can achieve.   Russ strives to create products which exceed customer expectations at all levels.
In his spare time, he has been known to partake in interesting side projects like urban shrimp farming and beekeeping.  Nowadays he spends his spare time trying to improve his woodworking and CNC routing skills.
Navi Miglani
V.P. Sales & Marketing, Commercial Products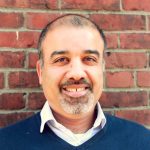 Navi is responsible for identifying and growing the commercial business at RaGE across various electronic systems and markets (Small Cell, eNodeB, RAN, Public Safety, Intelligent Transport, in-building Wireless, Backhaul, IoT, Wi-Fi/BT etc.).
Prior to joining RaGE, Navi Miglani was Senior Director of Product Marketing and Applications at IDT (subsequently purchased by Renesas in 2019). Navi was responsible for identifying, growing and expanding the RF products portfolio, customers and applications. During his time with the company, sales grew by over 30%. Prior to this, Navi served as GM at Radiowaves, a company focused on the design and manufacture of microwave antennas for the commercial, enterprise and defense markets. Navi oversaw all aspects of the company operations including design, sales, quality and production that resulted in new product sales of over 20% YoY. Prior to this role, Navi held various Senior Product Marketing and Business Development roles at established and start up semiconductor companies  Navi has extensive experience working with industry organizations having chaired and actively participated in working groups developing next generation interface standards as well as WLAN protocol and specifications for SD cards for the introduction of the world's first SD WLAN card.
Navi holds a bachelor's degree in Computer and Electronic Engineering from Birmingham University in the UK. In his spare time, he enjoys, Road Biking, Skiing and Woodworking.
Glen Wolverton
Principal Firmware Engineer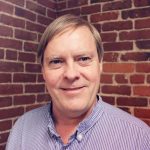 Glen is widely known for his talents in firmware implementation.  He has over 30 years of experience.
Richard Quintal
Product Engineer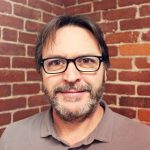 Rick has many years of experience with engineering and test and is well known for his intense approach and hard work in the lab.
Christopher Cyr
Finance, Creative, Outreach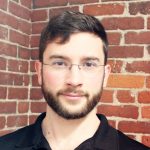 Christopher Cyr joined the team in 2019 to help fill in the gaps and keep things running smoothly. Between keeping records in check, RaGE's creative ventures up to date, and thinking of new ways for RaGE to interact with the Lowell community, he is hoping to help the team succeed and exceed. New to the wireless engineering scene, he is also an illustrator and writer.
Geoff C Dawe
Advisor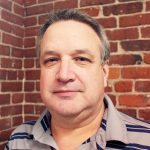 Geoff has been working in high technology and wireless for over 30 years.  He graduated from Norwich University and has been designing leading edge RFIC products and wireless systems for most of his career.   He has worked in public companies, private companies and has started several companies all in and around eastern Massachusetts.
In his spare time Geoff likes to attend New England Patriots Games with his friends and family.