Russell J Cyr
Managing Partner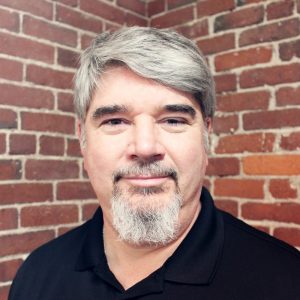 Meeting or exceeding customer expectations has been the hallmark of Russ' career in high technology.  He has always tried to focus his energies on bringing together innovation, cost and schedule to enable his customers to exceed in their quest for deploying innovative solutions for their customers.  
He has over 30 years in semiconductors, wireless and specialized sub-systems for both commercial and defense applications. Russ is in constant search for the best; the best people, the best ideas, the best components, the best partners and ultimately the best product design he and his team can achieve.   Russ strives to create products which exceed customer expectations at all levels.
In his spare time, he has been known to partake in interesting side projects like urban shrimp farming and beekeeping.  Nowadays he spends his spare time trying to improve his woodworking and CNC routing skills.
John Wood
Principal Systems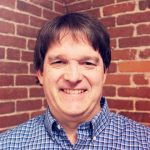 John is an experienced RF/microwave engineering and product development management professional with over twenty years of hands-on technical experience. He enjoys developing new RF/microwave products and wireless LTE network technology for RaGE's customers. He has a strong R&D and systems engineering background and is proficient in developing RF/Microwave communications products, having been responsible for overseeing the development of many wireless communications products and projects for the Broadcast, Public Safety and DoD markets. He offers RaGE's customers a wealth of experience engineering new potential RF product opportunities for their business.
John has held Engineering and Technical leadership positions at Microwave Radio Communications (MRC), Vislink, General Dynamics and Accelerated Media Technologies where he led the engineering development activities of LTE based private and public network products. Early in his career,  he pioneered the development of some of the 1st COFDM based microwave radio systems for the Broadcast industry and led the industry wide homologation of COFDM radio systems for the utilization within the BAS (Broadcast Auxiliary Services) spectrum.
In his spare time, he enjoys spending time with his family and participating in sporting activities.
Glen Wolverton
Principal Firmware Engineer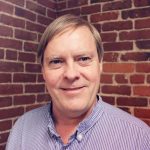 Glen is widely known for his talents in firmware implementation.  He has over 30 years of experience.
Richard Quintal
Product Engineer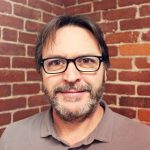 Rick has many years of experience with engineering and test and is well known for his intense approach and hard work in the lab.
Christopher Cyr
Finance, Creative, Outreach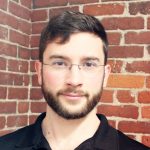 Christopher Cyr joined the team in 2019 to help fill in the gaps and keep things running smoothly. Between keeping records in check, RaGE's creative ventures up to date, and thinking of new ways for RaGE to interact with the Lowell community, he is hoping to help the team succeed and exceed. New to the wireless engineering scene, he is also an illustrator and writer.
Geoff C Dawe
Advisor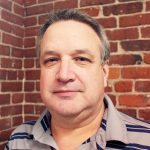 Geoff has been working in high technology and wireless for over 30 years.  He graduated from Norwich University and has been designing leading edge RFIC products and wireless systems for most of his career.   He has worked in public companies, private companies and has started several companies all in and around eastern Massachusetts.
In his spare time Geoff likes to attend New England Patriots Games with his friends and family.