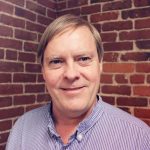 As head of the firmware group at RaGE Systems with over 30 years of experience, Glen is responsible for the architectural design, implementation and verification of the software and firmware developments.
Glen has worked for companies such as Raytheon and Agilent where he learned the benefits of documentation and controlled development. At several startups, he added speed and agility to this development process. Most of his software work is performed in C/C+, developed for open source operating systems (embedded Linux and FreeRTOS) as well as licensed O/S and bare metal systems.
Glen's projects have included DSP developments for cellular, WiFi and custom modems, software and FPGA development for tester solutions, hardware and software for embedded router applications , an SoC-based smart anti-missile defense system and a wireless time synchronization and positioning system.
Outside of RaGE, Glen likes to keep busy working on his house and yard, walking, juggling or relaxing with a good Sci-Fi book.